Frequently Asked Questions
What sort of guarantees do you offer?
What are the benefits of choosing a Registered Certified Builder?
You can be confident that the builder is (or uses) qualified and experienced tradesmen and has the experience and the management skills to do the building work.
How do I know you are a Registered Certified Builder?
To confirm our Registered Certified Builder status you can:
Contact the Certified Builders on 0800 237 843 or www.certified.co.nz
How does a builder qualify as a Certified Builder?
The membership criteria are very strict with builders having to meet a broad range of requirements around qualifications and period of service, financial stability of the business and references. Specific requirements include either:
a minimum of a Trade Qualified Builder with building experience.
also been a Certified Builders Business Member with proven business experience in day to day management of a building business, or
in addition to the above requirements, an applicant must also satisfy the local Association and the Federation of continuous solvent trading of the individual applicant or company, together with satisfactory management of the business.
Why use a Registered Certified Builder?
The main reason is peace of mind. Not all builders meet the strict criteria to become a Certified Builder. You can find more information at the Certified Builders website.
How do I get started?
Simply contact us for a chat, and then we can arrange to meet and discuss your building needs in detail.
We already have plans, can you quote on these?
If they are drawn up to building consent standard, yes we can provide a firm quote. If not, we can give you an estimate. We can assist with completion of your plans and provide realistic advice on where cost savings can be achieved.
We have not decided yet on extra details, including our bathroom and kitchen. Can you help?
Yes, we can provide an estimate to start and then a firm quote once you engage our services.
Can you give us a square metre rate or an estimate for our project?
Every project is different, so it's pretty hard to provide an accurate square metre rate. However, once we see your plans, we can see if they're similar to any of our previous projects, and if so, provide a fairly accurate estimate.
How do we work out our budget when building a home?
Again there are many factors to consider. Some important ones are:
The type of section to build on. A sloping section will cost more than a flat section to build on.
The style of house you wish to build. Multi-level houses will generally cost more.
Foundation costs vary depending on soil condition and fill.
Building materials, which vary greatly.
Do you provide a guarantee?
As Registered Certified Builders we can provide a 10 year HomeFirst Builders Guarantee on all our residential work. For full details of the Guarantees please visit the Certified Builders web site on www.certified.co.nz
Do you build outside the Wellington area?
Yes, and we consider projects outside the Wellington area on a case by case basis.
What is a licensed Building Practitioner and are you one?
A Licensed Building Practitioner has been granted a licence by the Department of Building and Housing. All builders who are licensed will be listed on a public register held by the Department of Building and Housing and consumers can search this register to identify a competent LBP on the Department's website.
All licence holders are required to take part in activities that ensure their skills and knowledge are current and to ensure that they are up to date with such things as changes in the building code, building materials and design technologies. And yes, we are a licensed Building Practitioner.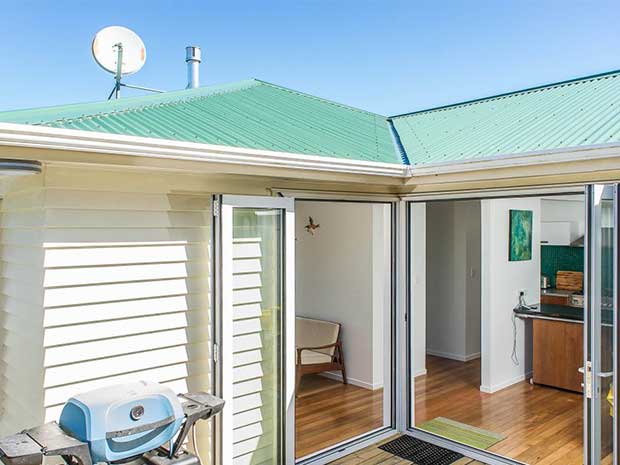 Call us for a free consultation
Call us for a free consultation!
Contact us now and we'll set up a free consultation at your home.