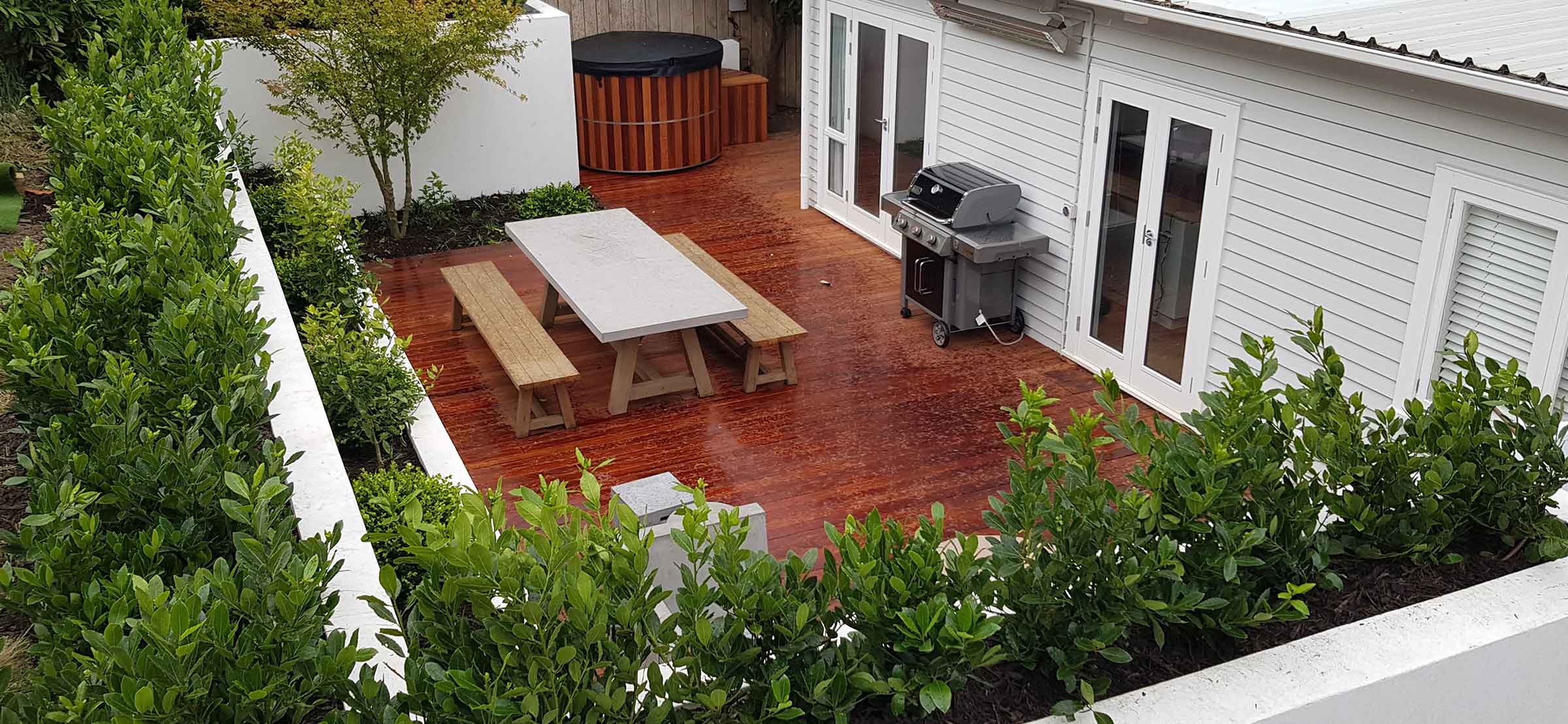 Outdoor solutions in Wellington.
The outside spaces of your home are just as important as the inside spaces. We understand that, so we offer expert outdoor living solutions.
Our outdoor living services involve getting an understanding of what you want to achieve with your space, as well as your preferences and budgets. We'll then create a design that will look fantastic, that will be practical, and that you will love spending time in. Blending your inside spaces with the outside is important too.
Our services are fully customised, so we will develop a solution that meets your budget. You'll also get a hassle-free service, as we handle everything. To find out more, and to get a quote, please contact us.
We can build
Hardwood Decking
Composite Decking
Traditional Pine Decking
Commercial Decking
Stairs
Do you like this project? Call us for a free consultation now!